Naturopathic Clinic in Sutherland Shire
'Happy & Healthy Wellbeing Centre' Provide You And Your Family With Complete Wellness… The Natural Way.
---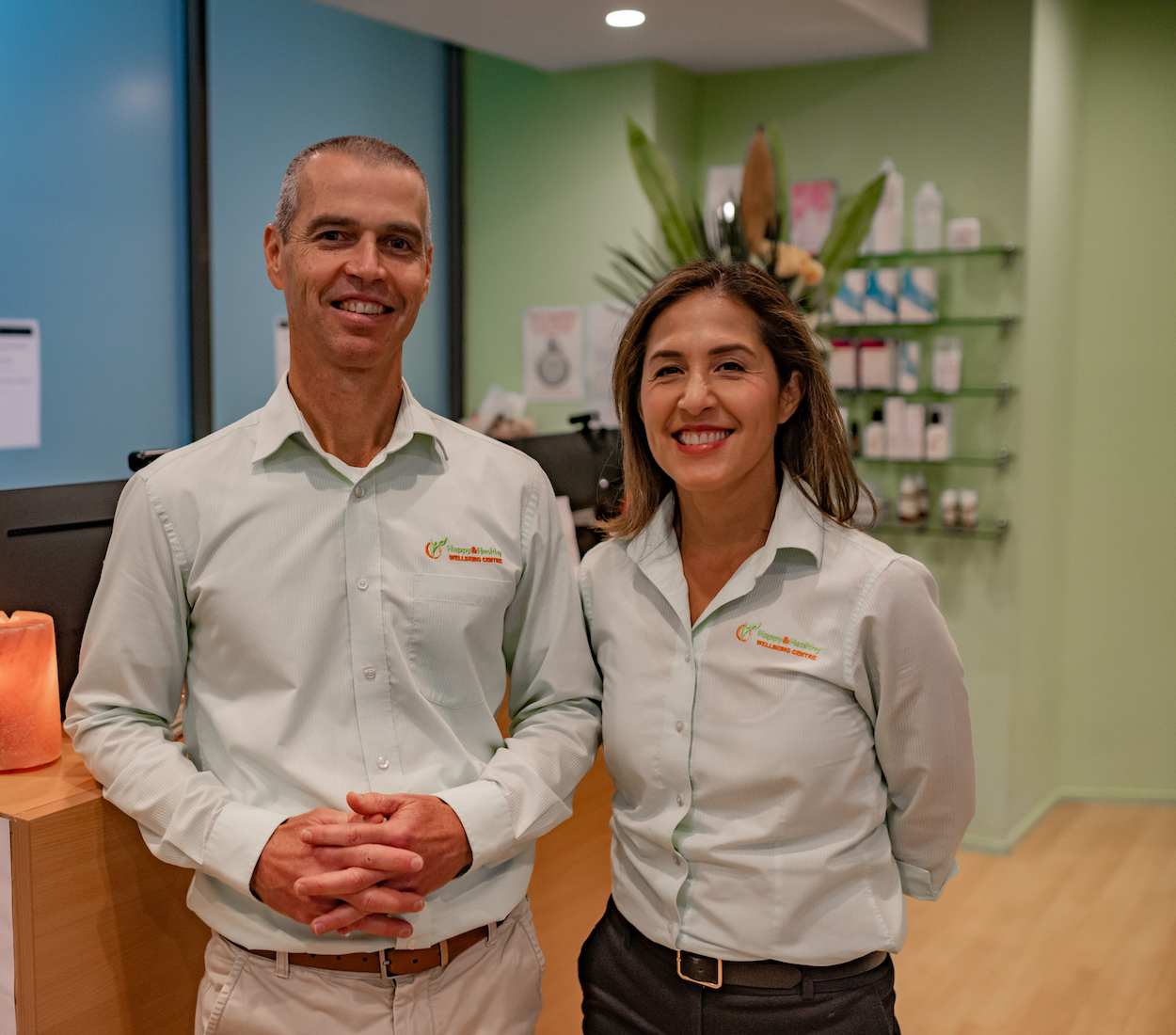 Would you love more energy, balanced hormones, a healthy gut, clearer skin… and more happiness? And… are you frustrated in your efforts to become happier and healthier?
Hi, my name is Hayden Keys, I'm a qualified Naturopath. And my partner Frances Bueno is a qualified Clinical Hypnotherapist. We are based at Miranda in the beautiful Sutherland Shire. After completing our qualifications at the Western Sydney University and Australian College of Hypnotherapy we've been providing healthy natural remedies and medication-free behavioural changes to over 3,000 satisfied clients since 2005.
Our naturopathic health assessment incorporates the best of both the old and the new. Using cutting-edge functional medicine testing we analyse your health and zero in with laser-like accuracy to locate and alert you to energy, hormonal, digestive and skin problems so we can instantly launch a natural plan of attack.
But not only that, our state-of-the-art analysis foresees future health problems as well… giving you a crystal ball preview on what lies ahead with your health.
Then using ancient healing techniques and natural medicine we design exactly the right program and treatments to suit your specific needs to address your health and wellness concerns.
If you're struggling with thoughts, feelings and behaviours that impact your health and happiness our Be Free Be Happy Now hypnotherapy assessment reveals, often for the first time, the underlying causes of your anxiety, PTSD, self-sabotage, lack of confidence, weight issues or addiction to cigarettes.
Then once we identify the causes of your issues our specific hypnotherapy processes reprogram your subconscious mind and eliminate your unwanted thoughts, feelings and behaviours. Freeing you to finally enjoy the happy healthy life you deserve.
At Healthy Remedies, We Help You
Overcome The Following Problems Which May Be Bugging You!